Learn the basics of car detailing or improve your skills, and elevate your game to the next level.
Join Yvan Lacroix as he share is 40+ years of detailing industry and business knowledge.
In these training sessions, no topic will be left untreated, but the as the main goal is education, we'll be focusing on bringing you to the next level.
From enthusiast, weekend warrior to professional detailer with entrepreneur mindset, we'll cover all the aspect of the art of detailing.
1- regular maintenance ( coated and uncoated cars )

You love your car, you want to treat her the way she deserves to be.
If either your car, truck, motorcycle, boat or rv is ceramic coated or not, it's always
a great idea to learn how to properly perform a maintenance wash on your vehicle.


From pre-washing to applying paste wax, sealant, or removing fallout on paint, wheels, applying a glass protection , we will guide you through your maintenance routine with all the steps, tips and tricks.
4 hours course

Groups of 4-10+

Price:

199$

+ tax.

When: - High season, 1nd Saturday's or Sunday's of each month *
              - Low season, every Thursday
2- Detailing 101 ( including ceramic coating application )
Are you a car enthusiast and would like to know more about this noble profession?

During this training program, candidates will address the following themes and aspects:


Pre-washing and engine degreasing

Wheel cleaning

Cleaning and drying with soap + rinse-less wash method

Mechanical and chemical paint decontamination

Interior cleaning including fabric, vinyl, leather, carpet and upholstery.

Paint correction and enhancement

Paint protection application including ceramic coating, sealant and waxing

Headlight polishing

Hacks, tips and

tricks
8 hours course

Groups of 4-8

Price:

895$

+ tax

When: - High season, 2nd Saturday's or Sunday's of each month *
              - Low season, every Monday
Level: Beginner & Intermediate
3- Workshop efficiency : From sales to execution
You're either a business owner, manager, technical advisor or car detailing technician, this course was meant to cover all the aspect of the business, leading you on the right path to increase your efficiency, sales and profits
What, when, why and how to sell detailing services to the customers
Pricing & packaging strategies: Make it valuable
Structuring your shop procedure: How to start it right
Hiring and training your team: Where and who you're looking for
Workshop organisation: How to minimize lost time
Effective communication stream: From what customer think they're buying to what your team think they need to deliver.
Inspect what you expect, stop blaming if you don't follow up.
All the tips and trick to help you become your organisation best asset
8 hours course

Groups of 2-8

Price:

995$

+ tax.

When:

High season 3rd Saturday's or Sunday's of each month
            Low season: Every Wednesday rsvp

Level: All
4- Advanced Paint Correction & enhancement
You work as a professional detailer or want to dive in and learn the ''art of paint correction'' done the right way, this course will cover all aspects of paint work with all the tools and techniques in order to help you achieve the highest level of professionalism !
Paint analysis

Products and pads overview

Prepping the surface for & after paint correction

Rotary polishing

Dual-Action Polishing

Wet and Dry sanding

Fresh paint finishing*

Headlight Restauration

Other substrate (Naval, Aerial, Metallic & Chrome)

Other hacks, tips and trick
8 hours course

Groups of 2-4

Price:

995$

+ tax

When: - High season, 2nd Saturday's or Sunday's of each month *
              - Low season, every Tuesday, rsvp
Level: Intermediate to Advanced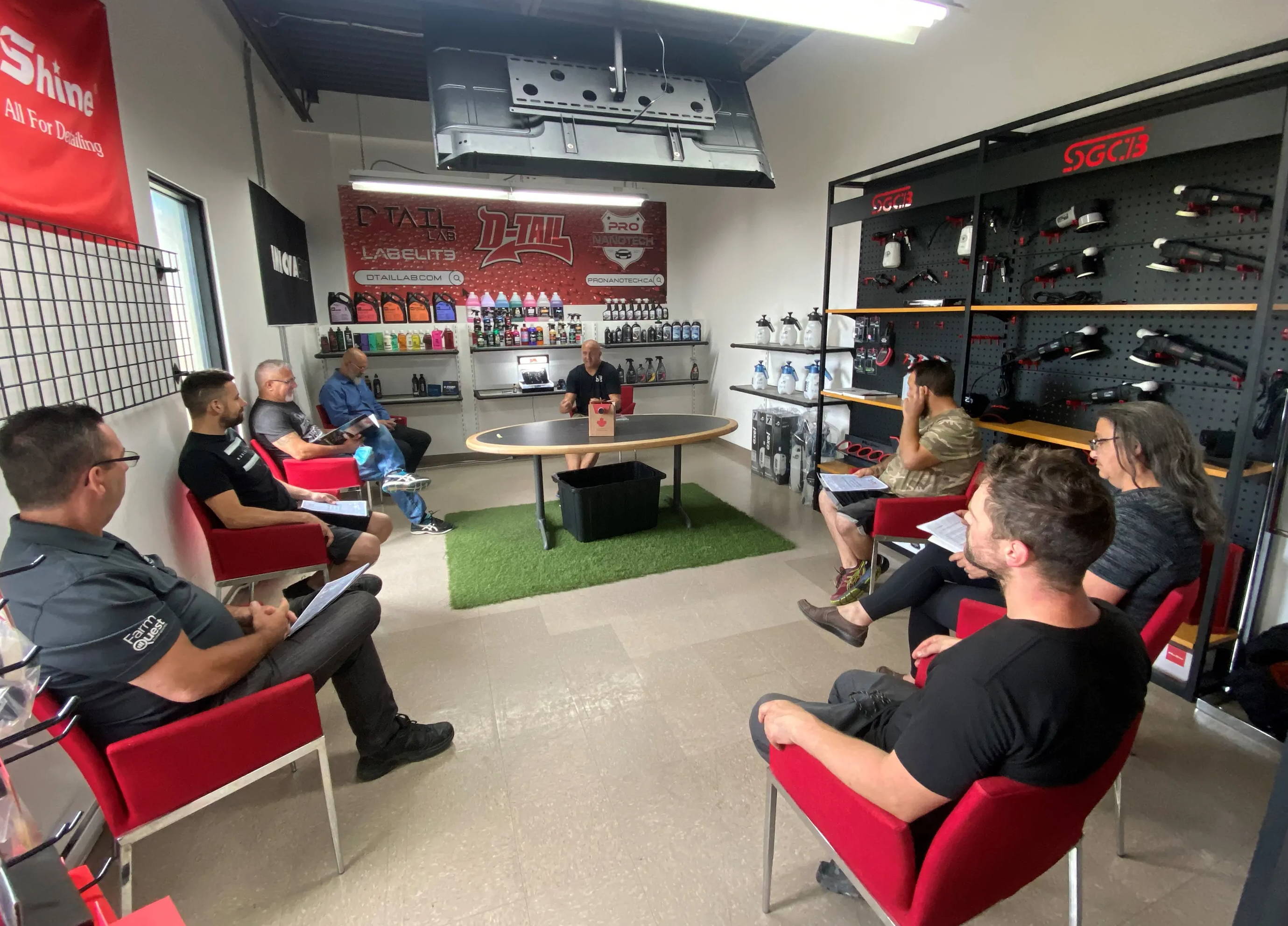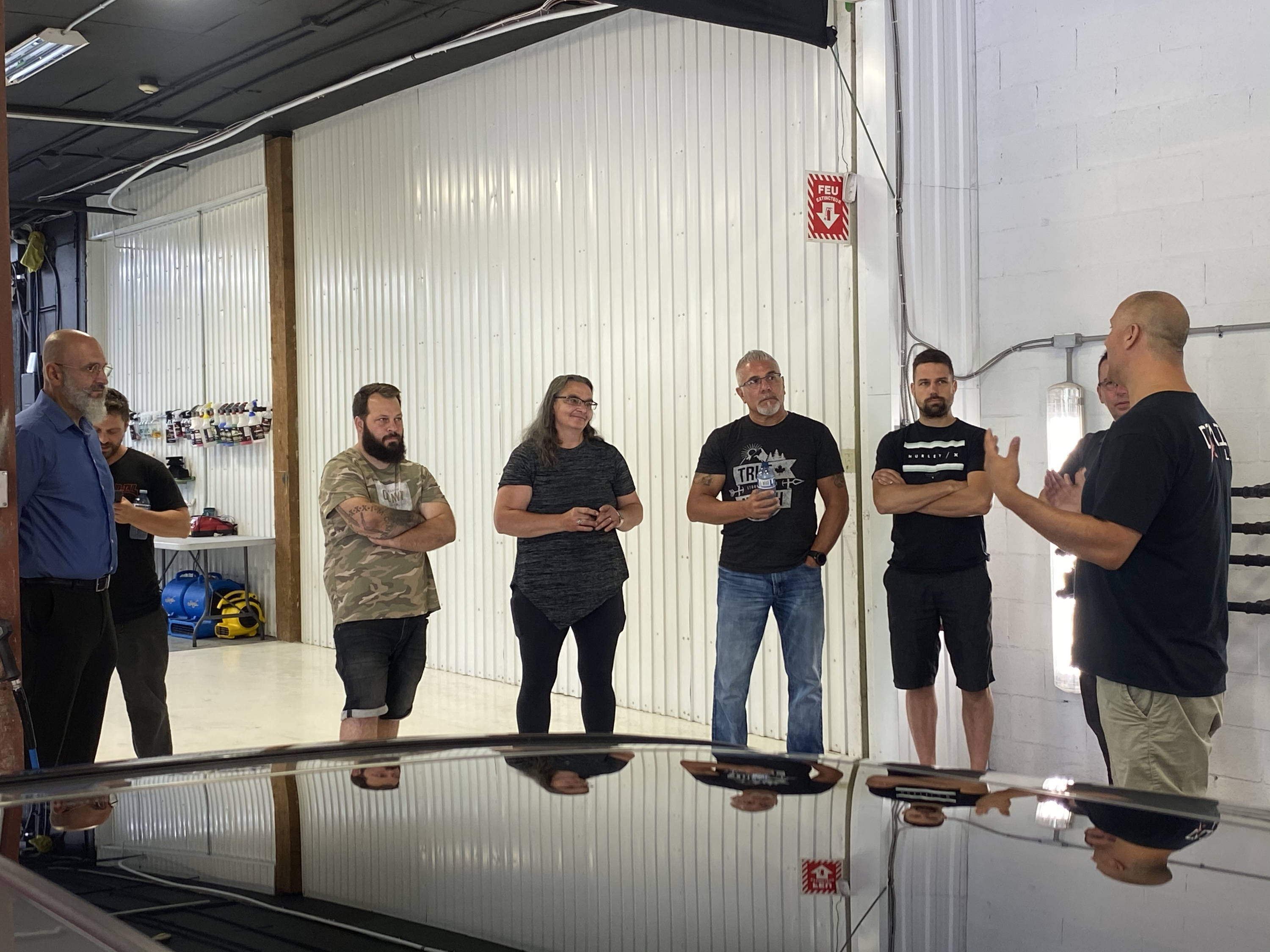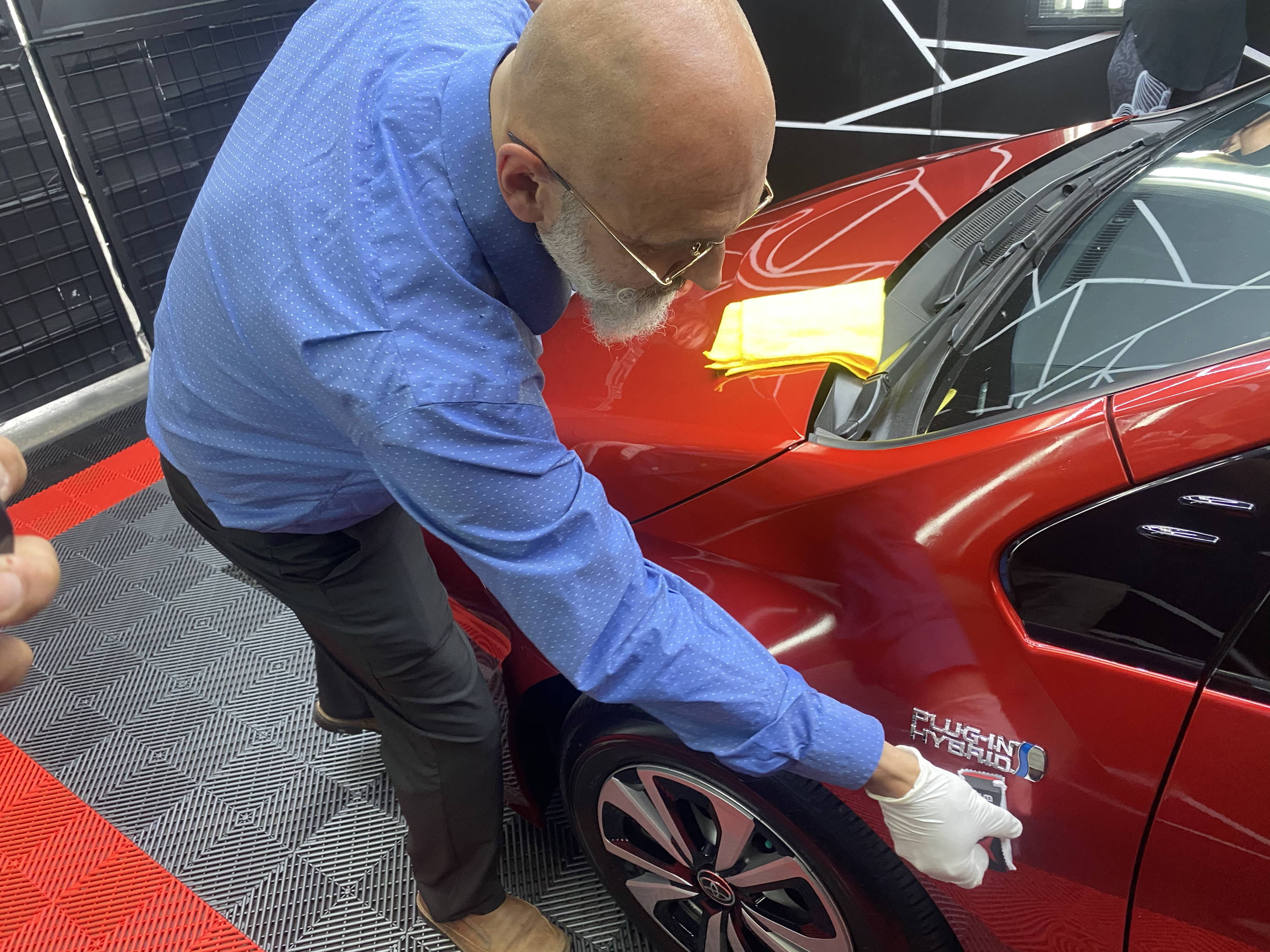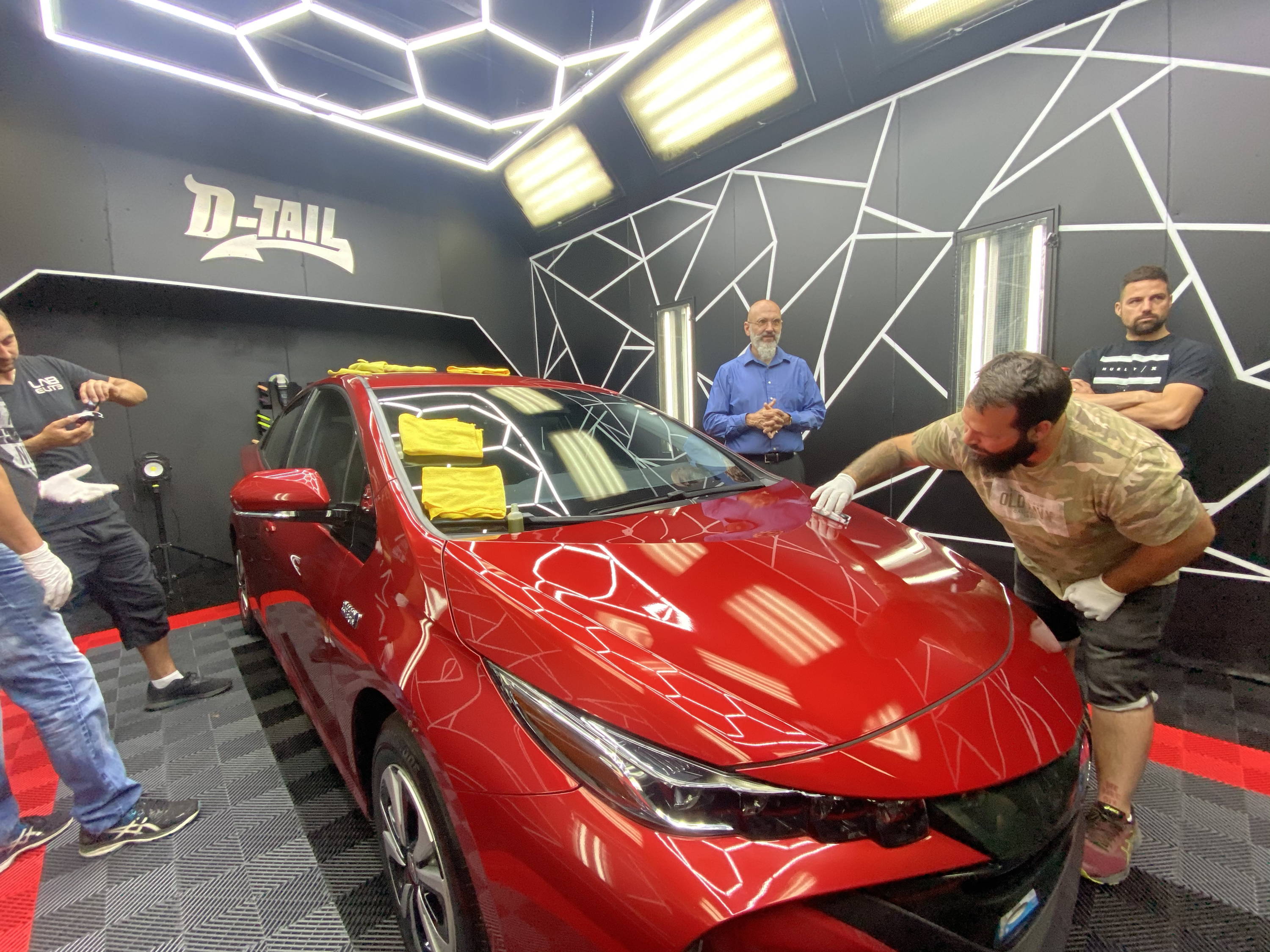 For more information you can contact us or obtain the registration form, write to us at: